Burger King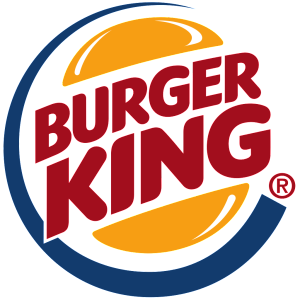 OFFER (ALL LOCATIONS): Buy one Original Chicken Sandwich, GET ONE FREE
Burger King – FREEHOLD
HIGHWAY 9 & SCHANK ROAD
Freehold, NJ 07728
Directions | Website
Hours: Weekday store hours: M-Sa 6-12 Weekend store hours: S 7-12
Phone: (732) 431-8785
——————————
Burger King – FREEHOLD
3267 ROUTE 9 NORTH
Freehold, NJ 07728
Directions | Website
Hours: Weekday store hours: M-Sa 6-12 Weekend store hours: S 7-12
Phone: (732) 431-8997
——————————
Burger King – JACKSON
349 N. COUNTY LINE ROAD
Jackson, NJ 08527-4426
Directions | Website
Hours: Mon–Fri 9:00 AM–11:00 PM Sat–Sun 10:00 AM–10:00 PM
Phone: (732) 833-1800
—————————-
Burger King – JACKSON
2080 W.County Line Rd
Jackson, NJ 08527-4426
Directions
Hours: Mon-Thu: 11am – 10pm Fri-Sat: 11am – 11pm Sun: 11am – 10pm
Phone: (732) 901-4157
——————————-
Burger King – MATAWAN
992 ROUTE 34
Matawan, NJ 07747
Directions | Website
Hours: Sun: 7:00 AM-10:00 PM 7:00 AM-Midnight
Mon-Fri: 6:00 AM-10:00 PM 6:00 AM-Midnight
Sat: 6:00 AM-10
Phone: (732) 566-9870
——————————–
Burger King – OLD BRIDGE (516)
County Rd 516 & Bushnell Road
Old Bridge, NJ 08857
Directions
|
Website
Hours: Sun: 7:00 AM-10:00 PM 7:00 AM-Midnight
Mon-Fri: 6:00 AM-10:00 PM 6:00 AM-Midnight
Sat: 6:00 AM-10
Phone:
732-679-9797
———————————-
Burger King – SOUTH AMBOY (RT-9 SOUTH)
940 ROUTE 9 SOUTH
South Amboy, NJ 08879
Directions
|
Website
Hours: Sun: 7:00 AM-10:00 PM 7:00 AM-Midnight
Mon-Fri: 6:00 AM-10:00 PM 6:00 AM-Midnight
Sat: 6:00 AM-10
Phone:
(732) 721-9728
OFFER (ALL LOCATIONS): Buy one Original Chicken Sandwich, GET ONE FREE
GREAT FOOD COMES FIRST
Every day, more than 11 million guests visit BURGER KING® restaurants around the world. And they do so because our restaurants are known for serving high-quality, great-tasting, and affordable food. Founded in 1954, BURGER KING® is the second largest fast food hamburger chain in the world. The original HOME OF THE WHOPPER®, our commitment to premium ingredients, signature recipes, and family-friendly dining experiences is what has defined our brand for more than 50 successful years.