Guiltless Grub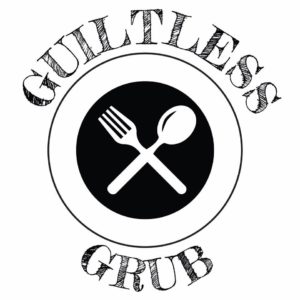 Guiltless Grub
349 MATAWAN RD
Matawan, NJ 07747
Directions | Website
OFFER: 10% off entire order
Coupon code :Route9
Phone: 732-837-8089
Fresh Meals for the Hard Working Professional
GUILTLESS GRUB IS AN IDEA BORN FROM TWO BROTHERS, RICH AND KENNY PANASSIDI, BRINGING A HEALTHY WAY OF LIFE TO YOUR DOOR!
RICH HAS OVER 35 YEARS OF EXPERIENCE IN THE FOOD INDUSTRY AND IS THE CO-OWNER OF COSA VUOI IN MATAWAN, AN ITALIAN DELI/EATERY.  HIS PASSION FOR FOOD IS EVIDENT IN EVERYTHING HE MAKES. HE'S ALWAYS TRYING OUT NEW RECIPES AND LOVES THE IDEA OF BRINGING A HEALTHY YET DELICIOUS OPTION TO OTHERS.
KENNY HAS BEEN EATING CLEAN FOR THE LAST 5 YEARS; HE DISCOVERED HIS PASSION FOR FITNESS AND HEALTHY EATING WHEN HE FIRST JOINED MAX FITNESS. HE HAS CONTINUED ON THE PATH OF HEALTHY EATING BY MEAL PREPPING FOR HIMSELF AND HIS FAMILY.
BETWEEN KENNY'S  PASSION FOR A HEALTHY LIFESTYLE AND RICH'S PASSION FOR FOOD THEY HAVE COMBINED THEIR KNOWLEDGE TO BRING YOU GUILTLESS GRUB, A DELICIOUS HEALTHY ALTERNATIVE TO EATING OUT. FOOD CAN BE PURCHASED AND REFRIGERATED FOR UP TO 3-4 DAYS (DEPENDING ON THE MEAL) TAKING ALL THE PREP OUT OF YOUR WORK LOAD TO EAT HEALTHY EVERY DAY. BE SURE TO CLICK ON THE DROP DOWN MENU FOR ORGANIC OPTIONS FOR EACH MEAL. WE ARE WORKING ON GLUTEN FREE OPTIONS AS WELL. ALL MEALS HAVE THE CALORIE COUNT AND ARE WEIGHT WATCHERS FRIENDLY OR CAN BE APPLIED TO JUST ABOUT ANY HEALTHY MEAL PLAN YOU WANT TO DO. WE KNOW THERE ARE MANY DIETS OUT THERE BUT CLEAN EATING IS A WAY OF LIFE. LET US MAKE THAT WAY OF LIFE EASY FOR YOU AND YOUR FAMILY!