Carlo's Gourmet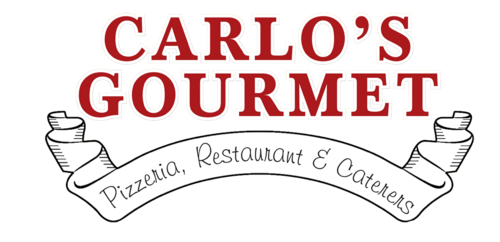 Carlo's Gourmet
326 Route 9 (Exclusive Plaza)
Marlboro, NJ 07726
Directions | Website
OFFER: $3 OFF on orders $25+
*PICK-UP ORDER or TAKE OUT ONLY *
 .
Hours:
Monday 11:00 am – 11:00 pm
Tuesday 11:00 am – 11:00 pm
Wednesday 11:00 am – 11:00pm
Thursday 11:00 am – 11:00pm
Friday 11:00 am – 11:00 pm
Saturday 11:00 am – 11:00pm
Sunday 11:00 am – 11:00 pm
..
..
Founded in 1983, Carlo's Gourmet Pizzeria, Restaurant & Caterers is a family operated establishment serving gourmet pizzas, salads, heroes, dinners & catered foods in Marlboro, Manalapan & the surrounding areas.
With nearly 25 years of satisfying customers throughout Monmouth County, Carlo, Sal A., Sal M., Maria, Esterlaure, Pete, and the entire Carlo's staff pride themselves in serving only the finest selections of Italian cuisine.
Carlo's Gourmet Pizza of Marlboro takes the needs and tastes of individuals with Celiac disease very seriously and we have one of the fastest growing gluten free menus in Monmouth County.
A note to our valued customers: thanks for choosing Carlo's Gourmet! We know there are a lot of choices out there, and we truly appreciate your patronage. From our family to yours, we look forward to serving you!