Cluck U-Aberdeen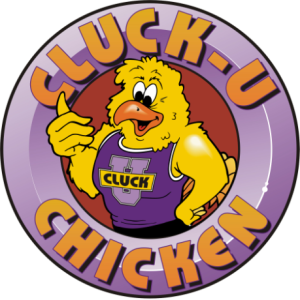 Cluck U Chicken-Aberdeen
1071-A2 Rt 34
Aberdeen, NJ 07747
Directions | Website
OFFER: 10% DISCOUNT
Hours: Sunday-Thursday 11:00 AM – 9:00 PM
Friday-Saturday 11:00 AM – 11:00 PM
Delivery:Open – till 1/2 hour before closing time

Phone: 732-583-9696
Cluck-U-Chicken® History
            Cluck-U Chicken® known under Cluck-U® Nationally and Cluckster's<cluckster's®>® Internationally is a concept that began in 1985 at in New Brunswick, New Jersey when a college student decided that his campus needed more than just pizza and burgers, and set out to create the best "The Best Buffalo WingerTM in the world"® available.  The unique recipes and sauces that were developed created a devoted following for food made from only the finest ingredients, including fresh chicken. "Fresh Food Grilled or Fried, U decide"®

          In 1990 the concept was brought to College Park Maryland by JP Haddad, who had operated the original location in New Brunswick, after JP opened the first Maryland unit, he set out to expand thru-out the state, then in 2000 he decided that Cluck-U Chicken concept should be taken into a new direction. He created Cluck-U, Corp. and bought the rights to franchise future Cluck-U Chicken restaurants worldwide.
          Since the first Cluck-U® store opened in 1985, over one Billion Buffalo Wingers have been sold, along with Hundreds of Millions of Chicken Tenders "Breast Bites & Boneless Buffalo Wings", sandwiches"Cluckwich®"and sides made with our secret recipes.  Cluck-U® franchised restaurants serve exclusively Cluckster's® brand sauces which are also available and sold online.
There are now over 20 Cluck U Chicken® & Cluckster's® units in the US and abroad in the Cluck-U, Corp system.  Cluck-U, Corp hopes to eventually have a restaurant or Expresses unit near every college campus so that future generations of students will be schooled the Cluck University® way.