Mia's Pizza – Jackson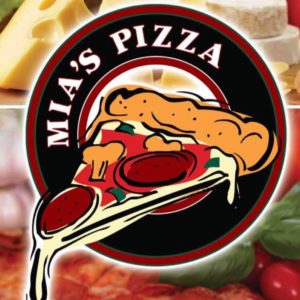 Mia's Pizza – Jackson
707 Jackson Mills Road
Jackson, NJ 08527
Directions | Website
OFFER: 15% DISCOUNT

Hours:
Sun – Thurs 11 am to 10 pm; Fri & Sat 11 am to 11 pm

Phone: 732-534-9800
Welcome to Mia's Pizza. We offer healthy, fresh Italian cuisine using only the finest ingredients and fresh products. Check out our new inter-active web site – try it once & you'll be hooked!
At Mia's Pizza, we serve up fresh Italian Cuisine & Pizza . You can also choose from our selection appetizers, salads, wraps, heros and much much more!!!!!
If you can't make it to us – no problem – we'll come to you!