Sonic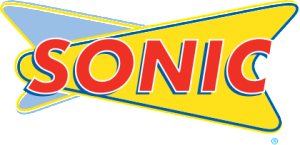 3 LOCATIONS – OFFER: 10% DISCOUNT
Sonic – HOWELL
4610 Route 9 South
Howell, NJ 07731
Directions | Website
Hours:
Sunday-Thursday 8:00 am – 12:00 am
Friday/Saturday 8:00 am – 1:00 am
Phone: (732) 367-2000
—————————–
Sonic – MIDDLETOWN
1511 Hwy 35
Middletown, NJ 07748
Directions | Website
Hours: :
Sunday-Thursday 8:00 am – 11:00 pm
Friday-Saturday 8:00 am – 12:00 am
Phone: (732) 533-5137
————————————-
Sonic – TINTON FALLS
1000 Shrewsbury Avenue
Tinton Falls, NJ 07724
Directions
|
Website
Hours:
Sunday-Thursday 9:00 am – 11:00 pm
Friday-Saturday 9:00 am – 12:00 am
Sunday 9:00 am – 11:00 pm
Phone:
(848) 456-4150
3 LOCATIONS – OFFER: 10% DISCOUNT
At a typical SONIC Drive-In, customers park in colorful canopy-covered spaces and push our iconic red button when they are ready to place their orders using our speaker system. Friendly Carhops deliver our delicious food and drinks to our customers car-side, but at most SONIC locations, customers may also enjoy patio and indoor patio dining as well drive-thru service. Our drive-in experience, together with a unique menu and personalized service position us as one of the most differentiated concepts in the Quick Service Restaurant (QSR) industry. This is how we SONIC®!
HISTORY:
As the nation's largest drive-in chain, SONIC® has successfully served up hot, fresh, delicious made-to-order food for more than 60 years. SONIC's founder, Troy Smith Sr. opened up his first drive-in in 1953 in Shawnee, OK, under the "Top Hat Drive-in" name. It was just a root beer stand, but he had big dreams. He expanded on his own before teaming up with Charlie Pappe. In 1959, the SONIC Drive-in name was born and franchising began. Today, we franchise and operate more than 3500 SONIC Drive-ins in nearly every state. SONIC® is authentically mid-century and modern, a classic that continues to innovate.