Sponic Painting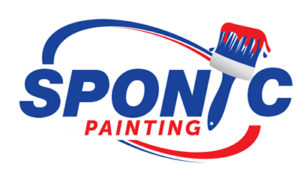 Sponic Painting
Manalapan, NJ 07726
Directions | Website
10% DISCOUNT or more on ANY JOB
Phone: (917) 776-4972 NJ (609) 575-7167
Email: info@sponicpainting.com
Our Commitment To You.
At Sponic Painting, we are 100% committed to customer satisfaction. We take every measure to ensure that when we paint your house or office building that you are completely satisfied with the outcome. We understand that every job is different and we will do everything necessary to make sure each project is done with the utmost care, precision and professionalism.
Why Choose Us?
* We take extreme pride and stand behind all our work.
* We get the jobs done right the first time.
* We Paint with Passion.
* We build a relationship with all of our customers that last a lifetime.
* We start every job on time and on schedule from start to finish.
* We offer a one year unmatched warranty.
* Background checks on all our employees.
* We are fully insured and licensed.
* We believe that communication is the key to a successful completion of a project, so you the customer is always informed on a step by step basis.
* We leave your home or business spotless through out the whole entire project so you can enjoy the new look of your home or business hassle and worry free.