Wendy's – OLD BRIDGE (RT-9 South)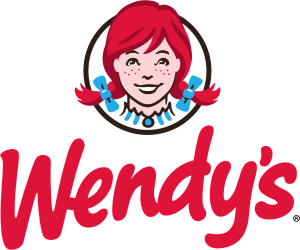 Wendy's – OLD BRIDGE (RT-9 South)
1344 U.S. 9
Old Bridge, NJ 08857
Directions | Website
OFFER: FREE Junior Frosty w/purchase of a large sandwich

Hours: Open 10am – 12am
Holiday Hours may vary
Phone: (732) 553-1065
As a customer who visits a Wendy's restaurant, you can count on many things: a friendly crew; a bright, relaxed atmosphere; clean tables; and a variety of menu choices. The most important thing our customers can rely on is great-tasting food. They know the hamburgers will be fresh, never frozen; the salads crisp and fresh; and the chili rich and meaty. They expect the Frosty™ to be cool and creamy; the fries hot and crispy; the chicken tender and flavorful. Our customers know that our ingredients are of the highest quality.
Our restaurant signs display this phrase, and our commitment to quality extends to all parts of our business.
Among the ingredients in our kitchens, you'll find hand-leafed lettuce, in-season strawberries and blueberries right from the fields, Applewood Smoked Bacon, center-cut chicken breasts, whole baked potatoes and, of course, fresh, never frozen beef hamburger patties.
Freshly Prepared
Our hamburgers are made from fresh, never frozen beef, and served on quality buns from select bakeries. Our hamburgers don't sit under a warming lamp or on a steam table. They come off the grill onto the bun and into our customer's hands.
Our salads are prepared fresh each day in our restaurants with 11 types of greens, fresh toppings like red and green apples, natural cheeses – served with all-natural, no-preservative salad dressings.
Our Natural-Cut French fries, seasoned with sea salt, are served hot and crispy from the fryer. The list goes on.
Making sure every customer receives the freshest food is who we are. It's the way we've done it from Day One. And it's the way we always will.