Expert Appliance Center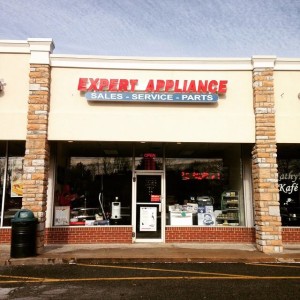 Expert Appliance Center
460 County Route 520
Marlboro, NJ 07746
Directions | Website
OFFER: $25 OFF ALL IN-HOME REPAIR SERVICES

Hours: Mon-Sat:
10:00 am – 6:00 pm
Phone: 732-946-0999
Email: ExpertApplianceNJ@gmail.com
Welcome to Expert Appliance Inc.
Family Owned since 1988 we treat you like family!
Purchase new appliances or repair your old ones with services from our appliance store in Marlboro,New Jersey For more than 25 years, Expert Appliance has provided sales and service on all major appliances.
Our appliance store is Miele™-authorized, and our staff is very courteous, knowledgeable, and provides same-day service with a full satisfaction guarantee or you'll receive your money back. Contact us today for more information.
Appliances:
Receive home delivery and installation on all new and used major appliances that have been purchased through our appliance store. We carry all of the major brands, including MIELE,Whirlpool™, Viking™, Sub-Zero™, Frigidaire™, Maytag™, Bosch™,Wolf and more. All of our work is 100% guaranteed and we are fully insured up to $2,000,000. Additionally,
we provide services and sales for air-conditioning units.
Vacuum Sales & Services:
Have us service any brand of vacuum FREE ESTIMATES  bring it in.We have all of the parts and services you need to get your vacuum running at top performance. Call us for details.
Sales & Service 
HVAC- Furnaces,Electric Baseboard, Central A/C, Split Systems Ductless, Package Units
Ventilation- Fresh Air/Exhaust Fans,Blowers,Humidifiers,Dehumidifiers, Air Cleaners
CHECK OUT OUR WEB STORE 
Expert Appliance is determined to beat or meet prices on identical products and service from ALL Stores such as including;Home Depot,Lowes,Sears Best Buy, P.C. Richards.
We are Miele Factory Authorized 
We service the following towns in Monmouth and surrounding areas: