Shelter Home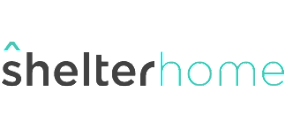 Shelter Home
704 Cookman Avenue
Asbury Park, NJ 07712
Directions | Website
OFFER: 10% Off – Storewide

Hours:
Sunday – Wednesday 11am – 5pm
Thursday 11am – 7pm
Friday & Saturday 11am – 10pm
Phone: 732.774.7790

Happy Modern
Gene and Scott opened Shelter Home at 704 Cookman Avenue in the summer of 2009. They had fallen in love with the Howard Borden building in Asbury Park's historic downtown and wanted to be part of the redevelopment that was happening there. The location would allow them to open a retail store in the front half of the ground floor and give Gene room at the rear of the space for his textile printing business. A loft apartment upstairs would allow them to live  and work within the same footprint like the old-style shop owners who lived above their stores.
Shelter Home was born out of passion for modern design. Gene and Scott were surprised that just a little than an hour outside of New York City there really wasn't a source for modern home accessories, kitchenware or gifts. Having lived in Paris and Milan before living in New York City, Scott had fallen in love with European designs. Opening a store allowed them to fine tune that vision to include designs from all of the world, from the UK to Italy, Fair Trade from Mexico and Haiti, Thailand to Mali. And of course great American design too.
A small store with a big point of view, Shelter Home wanted to search out affordable design too. As well as fun, untraditional toys and plush for kids and adults alike.